Argentan
2016-08-26
"Cap&Hold" 5CP remake of the very popular DoD map "Argentan" !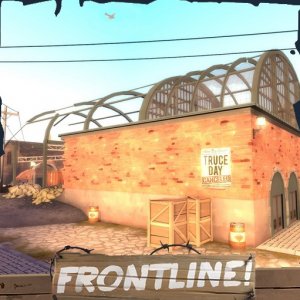 TF2 Remake of the extremely popular Day of Defeat map Argentan !
Gamemode : 5CP "Cap&Hold" : The first team to capture all 5 capture points (flags) in any order wins !
Features :
-Dynamic cap points (animated color-changing flags)
-Mines !
-Explosive barrels !
-Water mines !
-Barbed Wire !
-Destroyed Train Station
-Ale Inn
-Milk Factory
-Fishery
-Destroyed bridges
-Planes Flying over the map !
This map has been made for the "Frontline!" Community Effort.
[This map was made in collaboration with my good friends 587 Electric Suspect (
http://steamcommunity.com/id/Freedark/
)]