72 Hour Jam 2022 - The Rabbit and the Hamster
1
My sona dressed up in my current sniper cosmetic loadout
Originally I had something far more ambitious in mind but realising I only have 72 hours and I have to also do art fight, I decided to stick to something simple!
To be on the safe side for the medal, my steam profile link will be included: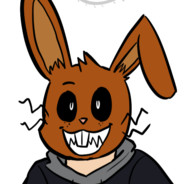 Is a random gamer nerd that is also an achievement hunter. NO TRADE REQUESTS PLEASE. (Profile image made by my friend Sleep depravation) Games I have 100% completed in achievements: Apartment 666 ː666ː Batman - The Telltale Series Batman: Arkham Asylum ːDarkKnightː Batman: Arkham City ːarkhamː...
steamcommunity.com