7 Flat [Single Color] Skyboxes
V2
7 skyboxes made of single colors.
7 Single Color skyboxes for whatever purpose you might find for them? Made cause I needed a pure white background for a different project, figured I'd compile a little collection.
Included skyboxes:
BLACK
- sky_flatblack_01
BLUE
- sky_flatblue_01 (bluteam blue)
BROWN
- sky_flatbrown_01
GREEN
- sky_flatgreen_01 (greenscreen)
GREY
- sky_flatgrey_01
RED
- sky_flatred_01 (redteam red)
WHITE - sky_flatwhite_01
Also included is a greenscreen texture for your terrain.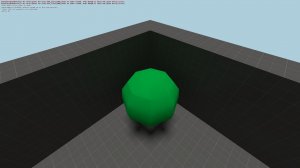 CC0 - Free to use, no strings attached, no credit needed!