10th class announced: "Mr. Worldwide" Pitbull!
2022-07-22
meme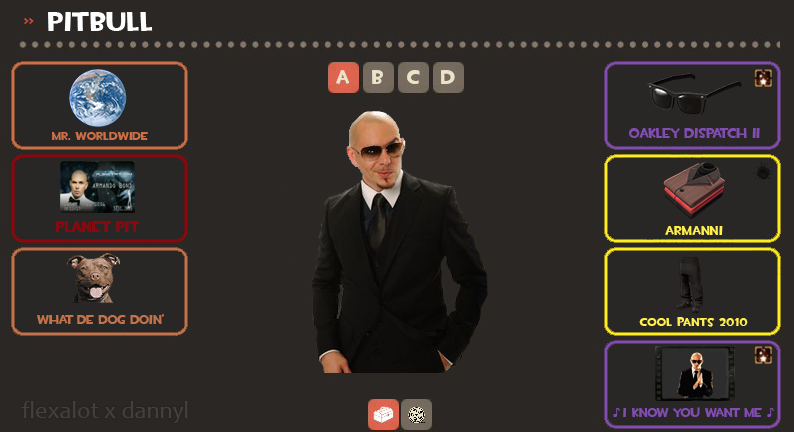 Armando Christian Pérez
(born January 15, 1981), known professionally by his stage name
Pitbull
, is an American rapper and singer. Pérez began his career in the early 2000s, recording reggaeton, Latin hip hop, and crunk music under a multitude of labels.
Costume
The coolest expensive suit in which Pitbull made ft. with Christina Aguilera
Sunglasses
Pitbull has been using Oakley Dispatch II sunglasses (currently discontinued by Oakley.) Unlike the lenses used in the earlier version, that is, Oakley Dispatch I eyewear, these lenses are slightly smaller. Additionally, they are more rounded in appearance.
Pants
Pants of the 2000 era, wearing them Pitbull remembers his concerts and moment of glory
Mr WorldWide
The singer upgraded his nickname from "Mr. 305" to the global "Mr. Worldwide," signifying that his ambition knows no borders.
Planet Pit
The pass with which Mr.305 entered the Hotel Room Service
What de dog doin'
He kinda bad tho...
Created by:
https://steamcommunity.com/id/flexalotishere
https://steamcommunity.com/id/dannyltf2